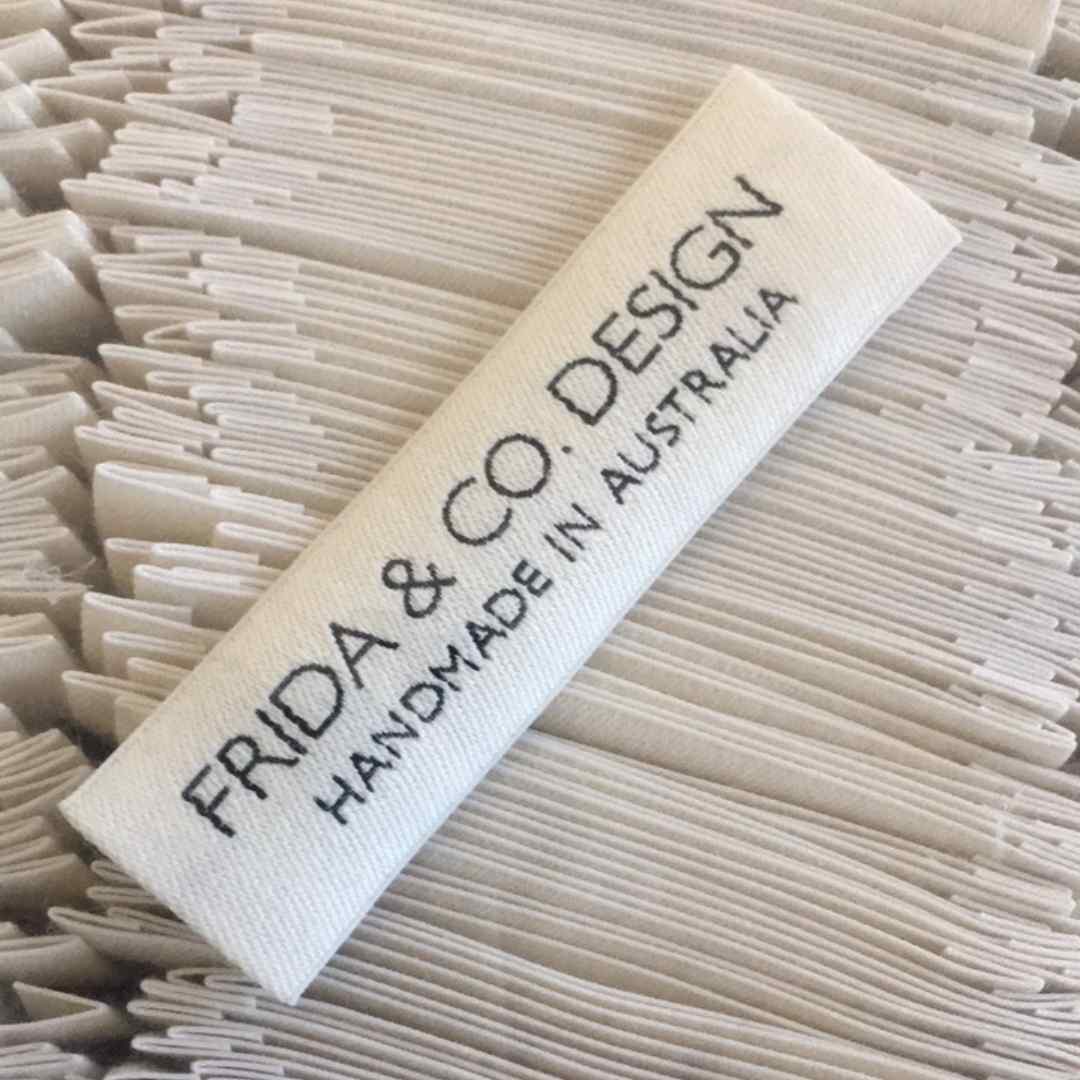 A couple of posts ago I showed you my new clothing labels. This is the very first piece it has landed on.
I'm keeping the actual garment a bit of a secret for now because it's still a sample and I won't be ready to launch till about June of 2021 (all being well). There are many more 't's' to cross and 'i's' to dot.
It's winging its way to a special young woman in New South Wales. She's going to be my first tryer-oner-er but she doesn't know that yet.
I wet my pantaloons when I received my labels but now I'll need something a little stronger to contain my excitement of seeing the next piece of the embryonic Frida & Co. Design puzzle piece fall into place.
Who said manifesting was a load of witchy baloney? Here's to you and manifesting what your precious little tickers desire. ❤️
Bless your bits and all that sail in her. Happy Monday lovelies. 🌺